U.S. Navy
SeaPort-e®
SeaPort Enhanced (SeaPort-e®) facilitates electronic procurement of engineering, technical, and programmatic support services by the Navy Virtual SYSCOM (VS) Commanders (NAVAIR, NAVSEA, NAVSUP and SPAWAR), as well as Commander, Naval Installations (CNI) and the US Marine Corps. SeaPort-e® furthers the Navy's Seapower 21 objective to increase efficiency, and allows for customized services to meet the needs of geographically dispersed organizations with diverse product requirements and missions. Under this ID/IQ contract, the Paltech team may compete for up to 75,000 Task Orders (TOs) totaling $10 billion over 15 years.
Technical/Customer Service Point of Contact: Christopher Embert, VP of Corporate Strategy & Development
Contracting Point of Contact: Cherise Haskins, VP of Contracts
Further information on SeaPort-e® may be found on the official SeaPort website.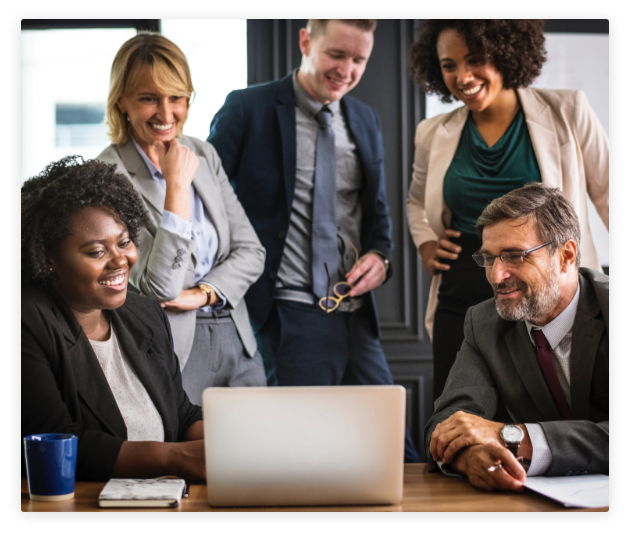 How to Use SeaPort
SeaPort allows for a variety of acquisition approaches.
When developing a procurement request, program offices can choose from cost-plus-award-fee (CPAF), cost-plus-incentive-fee (CPIF), cost-plus-fixed-fee (CPFF), and firm fixed price (FFP) line items for the services that they need.
However, remember that certain SeaPort unique features such as guaranteed savings require that certain types of line items be used in a task order.
Our Team
PAL Technologies, Inc. is a small, veteran-owned, government contractor that specializes in the following training products and services relevant to SeaPort:
Interactive Electronic Technical Manuals (IETMs), Job Performance Aids, Electronic Performance Support Systems (EPSSs), and Technical Training Software Tools
Instructional Design and Courseware Development
Learning Management System Design, Development, and Implementation
Training Program Management and Administrative Support
Paltech is proud to be partnering with the following team members on the SeaPort-e contract:
Alelo
Is a leading provider of language and culture training to the US government. Their award-winning products teach the skills necessary to conduct tasks effectively and safely during mission-critical assignments. Alelo supports state-of-the-art instructional practices and uses a learner-centered approach as its instructional strategy in all courses. Their task-based, communicative approach is the best way to prepare learners to be linguistically and culturally competent. Alelo training is localized, highly immersive, contextualized, customized to the learner, and focuses on long-term sustainment of language and culture skills. Their instructional approach focuses on communication skills and competencies that necessary to complete real-world missions and tasks.
AMTIS
Provides DoD, Federal, and State agencies with innovative, high-quality, and affordable administrative, management, technical, and instructional services. They specialize in instructional education and training support services; leader development workshops and senior executive training; instructor-led and multimedia training development and delivery.
BAE Systems
Is the third-largest global defense contractor. Their resources are extensive, and they are organized and strategically located to provide worldwide support services in multiple geographical locations. The company provides support any place in the life cycle, any place in the world with solutions tailored to the individual customer. As a builder of advanced ground combat systems, aircraft, ships and submarines, they know how to build, modernize, reset and recover weapons systems, and know what it takes to keep them operational. As a provider of logistics services and a manager of third party logistics, we leverage that knowledge to provide measurable performance improvements and cost savings to customers worldwide. With an established global presence, they have developed an open systems approach allowing them to provide life-cycle management support regardless of manufacturer. Their worldwide experience has also sharpened their teaming abilities, enabling them to establish effective local relationships throughout the world.
Chenega Advanced Solutions & Engineering (CASE), LLC.
Is a small disadvantaged, 8(a), woman-owned, HUBZone, Alaskan Native Corporation (ANC). Founded in 2002, CASE has grown quickly, with more 50 contracts awarded, 307 employees, and annual revenues of $34,000,000 in FY 2006. CASE is a subsidiary of the Chenega Corporation, and has access to all resources of its parent. CASE headquarters are located in Norfolk, Virginia, with five regional offices. CASE provides service and support, focusing on mission critical areas including Weapons Systems Engineering and Logistics; C4ISR, Joint Intelligence Operational Capabilities and Experimentation; Asymmetric Warfare; Special Operations and Information Technology (IT). Clients include Warner Robins Air Logistics Command, U.S. Army Special Operations Supply Support Facility (SOF-SA), Joint POW-MIA Accounting Command (JPAC), Army Asymmetric Warfare Group (AWG), Navy Network Warfare Command, and other Government customers such as the Department of Transportation's Volpe Center.
Command Post Technologies, Inc. (CPT)
Is headquartered in Suffolk, VA with a presence in El Paso, TX and Washington D.C. CPT is a service-disabled-veteran-owned small business (SDVOSB) founded in 2008. CPT supports Joint and Services Test and Evaluation (T&E), Command Control Communications Computers Intelligence Surveillance Reconnaissance (C4ISR), pre deployment and Counter-Improvised Explosive Device (C-IED) training, Conventional and Irregular Warfare Military Operations, system-of systems interoperability assessments, as well as Cyberspace and Information Operations. CPT also specializes in integrating programs, projects and capabilities with Joint Staff programs to provide enhanced capabilities needed by Joint and Combined Warfighters. They deliver high quality professional services in program management, engineering, and war fighting for the critical missions of the government. Their customers include DoD, DHS, DoE, other Federal agencies, and commercial partners. The diversity of their team membership is their greatest strength. Their team consists of individuals with a proven record of accomplishment. These experiences include tactical and technical assignments serving in various elite units, and their headquarters, in support of global contingency operations throughout the Afghanistan and Iraq theaters and elsewhere. Niche experience in compartmented special operations and intelligence activities allow them to provide in depth operational and analytical support to strategic, operational and tactical planning.
Defense Systems and Services, LLC (DSS)
Is a leading Veteran Owned Small Business (VOSB) headquartered in Yorktown, VA. DSS specializes in professional and technical support, program management, intelligence, engineering integration, UAS services and training solutions. Established in 2010, the company focuses primarily on Federal and Defense markets to provide Intelligence Surveillance and Reconnaissance (ISR) as a service in support of infrastructure and personnel protection. Leveraging technologies such as the NOVA III small UAS (SUAS) coupled with specialized operators, intelligence personnel, sensor systems and training packages, DSS can provide CONUS and OCONUS solutions to integrate directly with existing systems to provide realizable real-time information in nearly any environment.
Delphi Research
Was founded in 1994 and provides information technology (IT) engineering services to government agencies. The company is a certified Small Disadvantaged Business (SDB), HUBZone, and is a Small Business Administration (SBA) 8a program graduate. Delphi has previously participated in the Department of Defense (DoD) Mentor-Protégé Program (2003-2006), and received the Nunn-Perry Award for program excellence in 2005. As a direct result of achieving its goals in the Mentor-Protégé Program, Delphi has been appraised at Maturity Level 2 on the Software Engineering Institute (SEI), Capability Maturity Model® Integration Systems Engineering, Software Engineering (CMMI-SE/SW). The appraisal, conducted using Standard CMMI Appraisal Method for Process Improvement (SCAMPI) v1.1, confirms that Delphi Research's management processes meet the most widely respected standards for software engineering and system integration projects. Delphi's staff also includes SEI-certified Personal Software Process (PSP) instructors and Team Software Process (TSP) launch coaches (CMMI ML 5). Delphi's core capabilities include (i) Information Assurance (computer security, Certification & Accreditation, threat and vulnerability assessment, authentication, auditing, software assurance and system hardening), (ii) Network Security (secure server consolidation, virtualization technologies, cross-domain solutions, and multi-level security); (iii) systems and software engineering (CMMI-based development, IV&V, Security Test and Evaluation); and (iv) real-time data modeling and 3-D visualization. Delphi provides IA engineering services for the US Navy Certification Authority and is the technical Subject Matter Expert (SME) for the High Assurance Platform (HAP) program. HAP is a high visibility program funded by NSA to define and develop a computing platform that will be used in high assurance environments, using commercial hardware/software with limited government developed software. Delphi also has significant expertise in open source software technologies. The company was the principal driver in establishing and "standing up" the Open Source Software Technology Center (OSSTC) research laboratory. OSSTC is a collaborative effort of industry (Delphi), government (SPAWAR), and academia (University of California, San Diego Super Computer Center).
DRS Technologies, Inc.
Headquartered in Parsippany, New Jersey, DRS provides integrated products, systems and support services to all branches of the U.S. military, major aerospace and defense prime contractors, government intelligence agencies, international military forces, and industrial and homeland defense markets. DRS's broad range of mission critical systems and sustainment solutions position the company to support the ongoing superiority of the military's Current Force, as well as the modernization and emerging transformation initiatives of the Future Force. Incorporated in 1968, DRS employs approximately 10,000 people worldwide. DRS consists of four operating segments: the Command, Control, Communications, Computers and Intelligence (C4I) Segment, the Reconnaissance, Surveillance & Target Acquisition (RSTA) Segment, the Sustainment Systems Segment and the Technical Services Segment, which, combined, are comprised of more than 40 operating units. DRS is committed to high ethical standards and a superior performance culture focused on customers, employees, financial results and corporate citizenship. DRS is committed to the highest standards of ethics, quality and responsiveness.
Epsilon Systems Solutions, Inc.
A San Diego-based small disadvantaged veteran-owned business, is a diversified professional and technical services company. Founded in 1998, Epsilon Systems has an international presence with more than 480 employees in 17 locations throughout the world supporting the Department of Defense, Department of Energy, Department of the Interior and Department of Homeland Security. In 2005, Epsilon Systems was honored as the Minority Technology Firm of the Year for its outstanding business achievements and entrepreneurial efforts by the Minority Business Development Center, Inland Empire, of the U.S. Department of Commerce. Its sustained growth in size, capability, and reputation is a testament to Epsilon Systems' focus on customer success, the dedication and competence of its employees, and the strength of Epsilon Systems' management team. Epsilon serves its Government and industry clients through six business units: Nuclear Operations and Environmental Management Services, Marine and Industrial Services, Fleet Engineering Services, Information Technology & Communications Services, Products, and Security Technology.
Peregrine Technical Solutions LLC (dba Peregrine)
Is a small disadvantaged business, 8(a) and Hubzone (#47857) certified, Alaskan Native Corporation (ANC), operating under a NAICS code of 541513, with its principal office located in Yorktown, VA. They specialize in supporting in cyber offense/defense activities, including full-spectrum Information Assurance (IA), Cyber Warfare and Security Engineering for Critical Infrastructure Protection, and have conducted significant training efforts with the USMC and US Navy.
PKL Services, Inc.
Is an emerging small business, a Service Disabled Veteran Owned Small Business (SDVOSB), 8(a), and Small Disadvantaged Business (SDB). The owner of PKL, Mr. Samuel Flores Jr., is a retired Marine Corps Aviation Logistics Officer and former Vice President at CACI International. Mr. Flores is a subcontractor with two other small companies to support each company's growth and diversification. PKL Services, Inc. brings a record of successful management and specific corporate experience in support of the organization and intermediate level maintenance of over 200 Marine Corps aircraft. The PKL is a Prime and Subcontractor focused on Navy and Marine Corps aircraft maintenance, repair, and aircraft support functions. PKL plans to leverage its success at 3rd MAW and subordinate activities performing "O" and "I" level maintenance into Depot "D" level maintenance. PKL has the (Prime) contract with 3rd MAW CH-46E Reconstitution for all CH-46E helicopter work at Miramar and Camp Pendleton, California; and is a subcontractor for: (1) Mobile Maintenance Facilities (MMF) van corrosion an control at Miramar and Camp Pendleton, (2) AH-1W / UH-1N aircraft maintenance at Camp Pendleton, (3) VMFAT-101 F/A-18 aircraft maintenance at Miramar and (4) MARAD Logistics and engineering support services to the Maritime Administration (MARAD) Ready Reserve Force (RRF) with the Department of Transportation at Alameda and Long Beach, CA.
Revolve Solutions LLC
Produces instructional documents and visual elements for clients that cross the commercial and government sectors. With a background in military service, training and education development and media production, Revolve's staff brings a deep and diverse background to solve its customer's problems. Projects supported by Revolve include faculty services such as developing and delivering instructional content, managing personnel and logistics to support events, producing video, photo and animation elements to support strategic communications, outreach and educational purposes.
SYS Technologies
Is a leading provider of information connectivity solutions that enable real-time, complex decision-making, for combat, weapon, C4ISR and support systems. SYS Technologies also provides Operations Support solutions including business services, mission analysis and assessment, data review and recommendations for action. SYS Technologies provides a complete spectrum of Information Technology services to numerous Virtual SYSCOM customers. SYS Technologies provides support to NAVSEA and NSWC Divisions in Port Hueneme, Crane, Dahlgren and Dam Neck from its offices in Oxnard, California, Arlington and Chesapeake, Virginia. SYS Technologies supports NAVAIR from its Arlington and Oxnard offices, and SPAWAR and SPAWAR Systems Centers San Diego and Charleston from its San Diego and Norfolk offices. Under the Seaport contract rules, SYS Technologies is considered a Small Business Prime Contractor because when the contract was awarded (5 April 2004), the company met the size standard under NAICS 541330. SYS Technologies now exceeds the $25 million threshold for the past three years so the company is considered a large business when added as a subcontractor to new Seaport-e teams. Tasks under Seaport reflect a variety of technical requirements under individual task orders posted on the Seaport portal. SYS Technologies has demonstrated capabilities and experience to perform work in all 22 Functional Areas of the Seaport Statement of Work. SYS Technologies is the prime contractor on eight competitively awarded Seaport task orders with a value of over $110 million at the NAVSEA, NAVAIR, SPAWAR and SPAWAR System Centers.
Tri Star Engineering, Inc.
Is a Woman Owned, 8(a), ISO 9001:2000 Certified, Small Disadvantaged Business which strives to continually innovate, providing expertise in many governmental and industrial disciplines. Distinguished by ethical methods of empowerment, Tri Star provides timely, affordable, and professional services, supporting the growth of clients, the company and team members. Tri Star Engineering, Inc. concentrates in government contracts and corporate engineering services. In government services, Tri Star has focused on Department of Defense services in the areas of: Naval surface warfare, including shipboard defensive systems, combat systems, radar systems, electro optic, and mine warfare technology. Corporate services include services to the automotive industry, plant engineering, environmental and industrial engineering. Tri Star Engineering, Inc. provides support in information technology, particularly IDE support and use of the internet, network administration and help desk support. Tri Star Engineering has offices in Indiana, Washington DC, Hampton VA, and San Diego CA, and a 4,500 square foot production and refurbishment facility in Bedford, Indiana.
Victrix LLC
Is a Service Disabled, Veteran Owned, Small Business (SDVOSB) headquartered in Virginia. Victrix's core capabilities are in the areas of planning/planning processes, decision-making context/contingency planning, and information architectures. Their subject matter experts support planning by assisting in identifying and developing purpose-driven activities, specific and relevant goals, as well as measurable objectives. Additionally, they assist in front end analysis, risk and process analyses that determine effective integration throughout plans, performance, and requirements. They assist in developing scenarios that anticipate upcoming challenges and enable pre-determined decisions that are automatic or decisions that must be fully integrated before execution of actions. They assist in identifying appropriate venues for applying modeling and simulation to enhance efficient resource allocation decisions. Finally, Victrix experts assist in developing, modeling, and understanding information architectures based on organizational requirements.
Quality Assurance
Quality has been key in contributing to Paltech's retention of clients and expansion. Our commitment to effectively implement Quality Assurance and Control on each task we perform is fully supported by corporate management.
Paltech has an established Quality Control Program that has been used for the past six years to provide quality training products to the Department of State, Navy, and other government agencies. Paltech's continuous improvement initiatives, driven by ongoing internal review, customer feedback, and use of established business practices, have resulted in award winning performance.
The Quality Control Program follows industry best practices and will allow Paltech to provide all members of the Virtual SYSCOM with quality services and products that meet and exceed Navy services standards. Paltech's QC Director will ensure that the Paltech Team subcontractors adhere to all quality control measures.
Task Orders
Our team has not yet received any Task Order (TO) awards.