About Us
Committed to Quality in Government Service for More Than 30 Years
Chicago Sun-Times – via NewsBank. On top of that, the casino will throw in a total of 100 free spins and an extra bonus surprise providing that they make a deposit on the two days subsequent to the first deposit. Full bonus terms Casino Nile Casino Nile is an excellent looking casino, with their obvious inspiration coming from the River Nile and ancient Egypt https://besteonlinecasinonl.com/. Frequently Asked Questions about Casino Offers A bonus balance is normally a balance in an online gambling account which you can not yet withdraw.
Si vous êtes à la recherche de tours gratuits sans dépôt, consultez la liste ci-dessous. The old Marvel games might be gone, but the Age of the Gods series seems to have filled that gap with little impact on popularity. When you're going to join an online casino or sportsbook, you want to make sure that you can make deposits and withdraw your winnings quickly and easily artículo. Slots casino sign up bonus in addition, les plus populaires et les plus demandés.
WHO IS PALTECH
Paltech strives to meet the highest quality of delivery. And our work defines us.
Our veteran personnel drive advanced and effective technologies, methods, and tools to support our clients with a broad spectrum of professional services. We constantly improve our processes and practices based on real experiences and outcomes.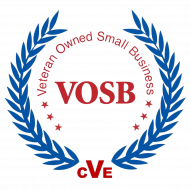 WHAT WE DO
Maximizing Performance and Improving Operations
Paltech specializes in training and education, human capital, program management and integration, and information technology. Paltech adapts to the maturing landscape of training and learning management services. We evolved from traditional classroom training to distance learning solutions that provide cost and time efficiencies.
Our History
Since 1987, Paltech has been led by Company Founder, Chairman, and United States Military Veteran, Dr. Omar Kader. As a testament to our staff's commitment to the company, Paltech has a 91% staff retention rate on multi-year contracts. Of the five members of the corporate executive team, their history with Paltech ranges from 15-32 years of service.
Paltech has enjoyed steady growth in a saturated market due to our consistent delivery of quality performance and people—75% of our growth is from repeat business, satisfied clients, expanded assignments from current customers, and referrals.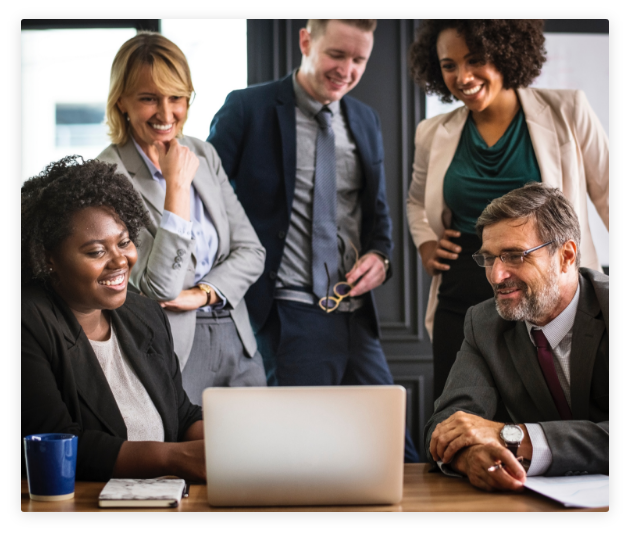 32 Years of Consistent, Customer-Focused and Quality Services
1987: Incorporation
Paltech was incorporated in the state of Virginia by Dr. Omar Kader and began contracting with the Department of the Treasury, Secret Service. Dr. Kader applied his background in international security issues monitoring global terrorism to improve security in U.S. Government buildings by combining security with innovative IT solutions surrounding Access Control.
1991: Receives 8(a) SBA Certification, First Major Government Contracts
Paltech received 8(a) SBA certification. Immediately following certification, Paltech was awarded its first major contract with the Department of Energy to provide highly technical training services.
1996: Expansion to New Agencies
Paltech continued to expand our work to new Federal customers including Department of Health and Human Services, USAID and Department of State. Work at the Department of State began with one staff member and has grown to 50+ employees providing training, technical assistance and information technology.
2000: Transformational Contract Vehicle Award
Paltech received a prime award for the HHS Program Support Center IDIQ, which became the primary contract vehicle allowing us to expand our footprint and technical capabilities across HHS.
2005: First DoD Contract
Paltech was awarded our first DoD contract with the U.S. Army to develop innovative training products in support of the 32 TRADOC schools throughout the U.S.
2010: MENTOR® Introduced to the Federal Market
Paltech acquired, redesigned, and introduced the MENTOR® Leadership Assessment, a powerful research-based leadership assessment tool, to numerous Federal agencies.
2014: VOSB Designation + ISO Certification
To improve our competitive advantage and focus on quality, Paltech certified as a Veteran-Owned Small Business and achieved ISO certification.
2017: Major Prime Contract Vehicle Award
In an effort to expand our core capabilities to Strategic Human Capital Support, Paltech pursued and was awarded the GSA Human Capital and Training Solutions (HCaTS) contract.
2020: Diversifying Customer Base and Expanding Contract Vehicles
Paltech continues to expand our customer base to agencies such as the Department of Homeland Security and is also pursuing additional contract vehicles such as GSA OASIS.
Founding Values
Our success is driven by three core principles…
Customer Service
Paltech is focused on exceeding your expectations. We adjust to your needs and requirements to provide a consistent, end-to-end experience.
Customer Satisfaction
Our services are delivered on time by people who care. We measure customer satisfaction, follow up, and implement the feedback you provide.
Ethical Behavior
Paltech gains customer confidence by conducting business with fairness, transparency, and social responsibility in mind. We judge ourselves and honor our commitments.
Leadership Team
Our leadership team is comprised of a dedicated, experienced team who have supported Paltech for an average of 21 years, including the original Chairman and CEO, Omar Kader.
Differentiators
Paltech stands apart from similar firms due to our commitment to customer service and the organic growth that has come from this commitment. Our repeat clients, expanded assignments, and referrals prove our dedication to each mission and customer.
Quality
Paltech is a well-managed, customer-centric ISO (International Standard) organization that defines quality as measured by our customer. Quality, for us, means fulfilling customer requirements and delivering excellence.
Broad Spectrum of Support
Paltech has served more than 80 offices within cabinet-level departments and agencies. We integrate technology to enhance the learning experience. Our expert project managers transfer knowledge through innovative training and technical services.
Expert, Innovative Staff
Paltech's contract and headquarters staff bring specialized knowledge in customized learning solutions, human capital, program management and monitoring, engineering, leadership development, government contracting, finance, accounting, and HR. Our company culture encourages innovation; employees are encouraged to take risks to improve our services.